What is content for SEO?
What kind of content should you create? How much content do you need to produce each month? How often should you post?
These are all valid questions that businesses and marketers face when creating a content strategy. This blog will digest some best practices for consistently producing quality content and getting traffic to your website.
We'll also provide tips for measuring the success of your content marketing efforts. So, whether you're just starting or looking to fine-tune your existing strategy, read on for some helpful advice on creating great content.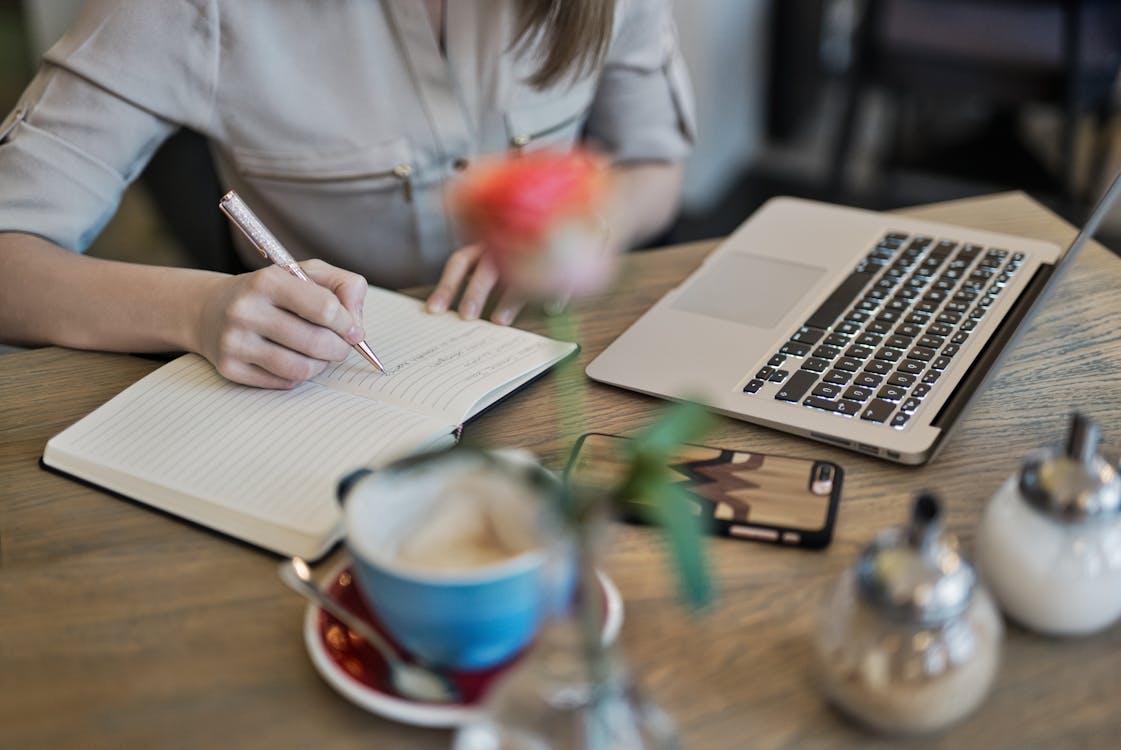 SEO Content
Content must be high quality and relevant to your audience if you want to see positive results from your website. But even more than that, you must optimize content for search engines if you want your ideal clients to find your site in the first place.
And that's where SEO (search engine optimization) comes in. Content written with SEO in mind will rank higher in search results and get more traffic than content that is not optimized.
What is SEO?
SEO is the technique of driving your website more visible on search engine results pages (SERPs). It is also the approach of ensuring your content includes the keywords and phrases that search engines are looking for.
When you have these relevant keywords and phrases in your content, it tells search engines that your site is relevant to the topics you're writing about.
You can do this by including the keywords in the following places:
1. The title of your article
2. The meta tags
3. The body of the article
4. The alt text for images
5. The URL
SEO Strategy
You can employ several things to optimize your content for search engines. But one of the most vital is having a solid SEO strategy before you start writing.
Your SEO strategy should include the following:
1. Keyword research: Finding the right keywords and phrases to target in your content.
2. Competitor analysis: Check out what your competitors are doing and see how you can do it better.
3. On-page optimization: Make sure your website and content are as search engine friendly as possible and don't forget to invest in the best user experience.
4. Link building: Aim to get other relevant websites to link to your site.
5. Measuring results: Track your traffic and ROI to see how well your SEO efforts are paying off.
Relevant Content
It's not enough to stuff your content full of keywords. The content must also be well-written and relevant to your audience. If it's not, people will quickly click away from your site and go to one of your competitors.
Start by making a list of topics your target market would be interested in. After you've compiled a list of subjects, conduct some research to see what keywords and phrases are most often used concerning those topics. Once you have a list of keywords, you can incorporate them into your content.
Then, while still keeping your content readable and relevant to your target audience, use those keywords and phrases when writing it. You'll have material that both people and search engines will love!
If you're not sure how to optimize your content for search engines, several resources are available to help you. There are books, blog posts, and even online courses that can teach you the ins and outs of SEO. Or, if you prefer, you can always employ an SEO expert to help you get the most out of your content.
Remember that SEO is an integral part of online marketing, no matter what route you choose. Content optimized for search engines will bring you more traffic and help you achieve your marketing goals.
Evergreen Content
One type of content that is particularly well-suited for SEO is what's known as evergreen content. This content type is a material that is relevant and useful no matter when someone reads it.
Evergreen content can be a great way to attract new visitors to your site, even months or years after publication. People are always searching for information on evergreen topics, and if you optimize your content for those keywords, it will continue to show up in search results.
Of course, evergreen content is only one type of material you can create. You can also write news articles, how-to guides, or even create a blog. No matter what kind of articles and content you produce, make sure it's high quality and relevant to your target audience.
Content Ideas
If you're finding it hard to come up with content ideas, there are some places you can look for inspiration. One is your own website. Consider what topics people are most interested in when they visit your site and start from there.
Use Google Analytics to see your website traffic and see what people are searching for. Are they looking for information on a specific product? Or perhaps they want to learn more about your company and what you do.
Another great place to look for content ideas is social media.
Research what people are talking about in your industry, and consider creating content that addresses those topics. You can also use social media to promote your existing content and help it reach a wider audience.
Lastly, don't forget to keep an eye on your competitors, and yes, spying can sometimes be a good thing! After all, one of the best ways to get ahead in SEO is to learn from those already ahead of you!
TIP: Do not copy their content, though. See what type of content your competitors are creating, consider ways you can do it better, and get some ideas for your own.
Keyword Mapping
Keyword mapping is the process of organizing and categorizing keywords by topic. This method helps to ensure that the right keywords are being targeted for the right content, making it simpler for search engines to match users with the most relevant results.
Keyword mapping can also help improve click-through rates, as users are more likely to click on a result closely related to their search query. In addition, keyword mapping can make it easier to track progress over time, as you can follow different topics separately.
Ultimately, keyword mapping is an essential tool for any online marketer, as it can help improve search engine visibility and user engagement.
Long-Form Content
Google has long been a champion of long-form content, and there is good reason for this. Studies have shown that longer articles tend to rank better on Google and are more likely to be shared and read by users.
However, writing long-form content can be daunting, especially if you're not used to it.
How to write long-form content that will rank well on Google and attract readers?
Don't get intimidated just yet. Here are some hacks to help you get started:
1. Plan your article before you start writing. Outline what you want to communicate and roughly how long each section should be. This step will help you stay on track while you're writing.
2. Start with the most important points first. This will ensure that readers will at least get the main takeaway from your article, even if they don't read the whole thing.
3. Utilize headings and subheadings to break up your text and make it easier to read. This will also help Google understand the structure of your article and index it accordingly.
4. Use images, infographics, and videos to break up your text and add visual interest. This will make your article more enjoyable to read, but it will also help it stand out in search results.
5. Finally, don't forget to proofread your article before publishing it. Typos and grammatical errors will make your piece look unprofessional and could turn readers away.
By following these tips, you can write long-form content that is informative and enjoyable to read. And more importantly, you can be sure that it will rank well on Google and attract the attention of your target audience.
Optimize Content for People
Creating optimized content for your ideal audience begins with understanding what your viewers want and need at a certain point in their search.
Start by identifying your target market and then research the types of content they love to consume and engage with. Once you understand what your audience is looking for, you can start creating content that meets their needs.
When creating quality content, ensure to use keywords and phrases that your target market will be searching for.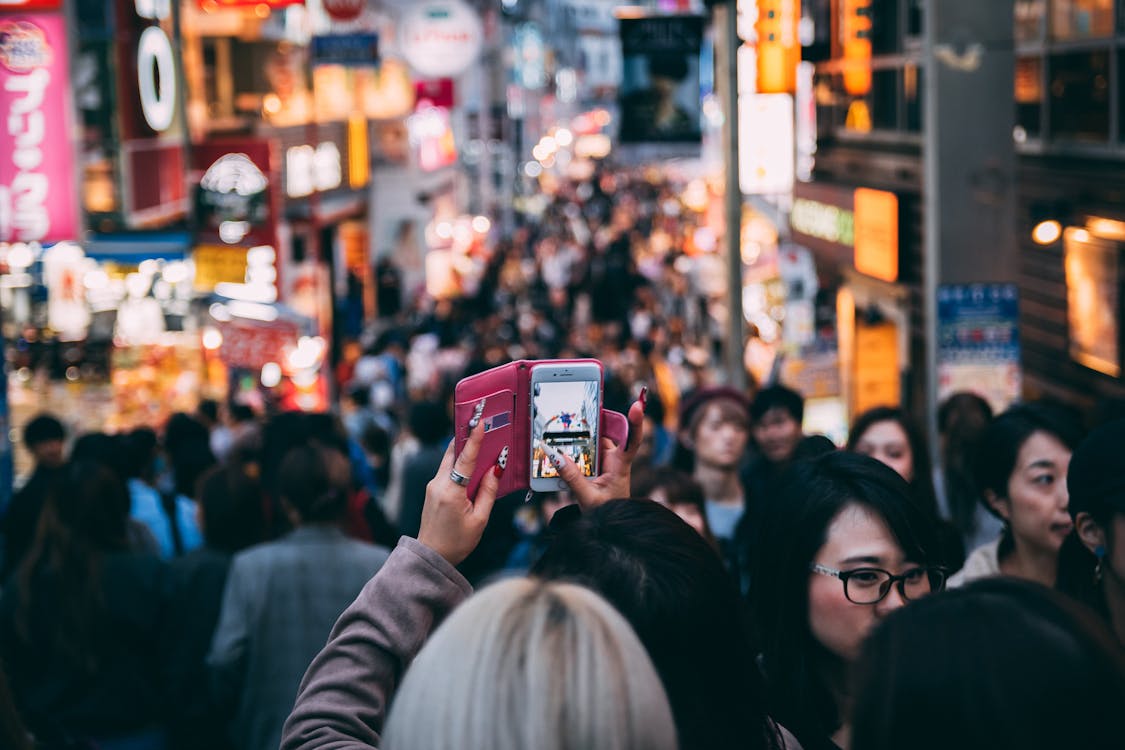 Make sure that your content is well-written, accurate, and informative. Additionally, it is crucial to consider your website or blog's overall tone and style. Your copies should be in line with the overall tone of your site to maintain a consistent voice.
For example, if your website is light-hearted and fun, your content should reflect that. You may use these basic suggestions to guarantee that your material is optimized for people and attract more visitors and followers.
Sharing and Promotion
There are many ways to share content and promote it effectively.
First, consider the platforms where you'll be sharing content. Each platform has its own strengths and weaknesses, so choosing the right one for your content is essential.
For example, if you're sharing a video, YouTube would be good. If you're sharing an article or blog post, Twitter or Facebook would be better options. Once you've selected the platform, there are a few key things to keep in mind for promoting your content effectively.
Timing is crucial. Structure your content to be published at the right time for maximum impact. Second, think about your target audience and how best to reach them.
Finally, consider using paid promotion to reach a larger audience. Paid advertisements can be very effective in getting a wider reach, but it is essential to use them wisely to avoid wasting money and time.
Guest Blogging
Guest blogging can be a great way to diversify your content and reach new audiences. However, before you start presenting your articles to other sites, make sure you're following best practices for guest blogging.
This post will share tips for creating high-quality content that will make publishers want to feature your work. We'll also cover guidelines for pitching editors and ways to measure the success of your guest posts.
Why Guest Blogging?
Guest blogging is a very good way to promote your brand and reach a new audience. By guest blogging on a reputable site, you can share your expertise with a broader audience and build your credibility in your industry.
If you're searching for a way to reach a new audience and promote your brand, guest blogging is worth considering. In addition, guest blogging can help drive traffic to your website and generate leads for your business. And because guest blogging is an affordable marketing strategy, it makes sense to guest blog regularly.
Dispelling the Guest Blogging Myth
Guest blogging has come under a lot of scrutiny in recent years. Some argue that it's ineffective, while others claim it's a great way to build links and improve your SEO.
So, what's the truth? Is guest blogging worth your time?
The answer is: it depends.
If you're guest blogging on low-quality sites, chances are you're not going to see much of an ROI. However, if you're guest blogging on well-respected sites in your niche, you can see some benefits.
Guest blogging can help to build your brand awareness, drive traffic to your website, and improve your search engine rankings. Just focus on quality over quantity and only guest blog on sites relevant to your niche.
Using Guest Blogging to Build Backlinks
1. Before You Start
When talking about backlinks, quality is more important than quantity. So, before you start guest blogging, it's essential to do your research and make sure you're only submitting articles to high-quality sites.
2. Finding Guest Blogging Opportunities
To find the best guest blogging opportunities, start by searching Google for your target keywords. Then, look at the results and see if any sites offer guest blogging opportunities.
3. Filtering Guest Blogging Opportunities
Not every blog that offers guest blog opportunities is a go. You need to check if the blog is worth it.
You can use a tool like Moz's Open Site Explorer to check each site's Domain Authority (DA). The higher the DA, the better. It's best if you aimed to guest blog on sites with a DA of 50 or above.
4. Approaching Guest Blog Targets
Once you've found a few potential, high-quality guest blogging opportunities, you can start reaching out to the editors of the said blogs.
When you contact an editor, include a link to your previous work and a summary of your article idea. Editors are more likely to respond if you've already done the legwork.
5. Brainstorming Ideas
If you're having trouble coming up with ideas for your guest blog post, try brainstorming a list of potential topics.
To get started, think about the questions you often get asked by your target audience. Then, create a list of topics that would be relevant to their interests.
6. Pitching Ideas
When you're raising your ideas, be sure to keep the following things in mind:
– Make it personal. Address the editor by name and explain why you're the perfect person to write the article.
– Be brief. Editors are busy, so make sure your pitch is short and to the point.
– Include a link to your previous work. This will give the editor an idea of your writing style and expertise.
– Be flexible. If the editor has feedback or suggestions, be open to making changes to your article.
7. Creating Content
Once you've landed a guest blogging opportunity, it's time to get your hands dirty and start writing your article. When creating content, be sure to keep the following things in mind:
– Write for the audience. Your goal should be to provide value and help the reader solve a problem.
– Keep it concise. Keep your article between 800 and 1,200 words.
– Utilize imagery. People are visual, so include images, infographics, and videos in your article.
– Optimize for SEO. Include relevant keywords and make sure your article is easy to read.
– Proofread Proofread and Proofread. Before you hit publish, proofread your writing for any errors.
8. Go Live
After you edit and proofread your article, it's time to publish. Once your article goes live, share it on your social media channels. This method will help to increase its reach and visibility.
9. Monitor Your Results
Once your article is live, it's essential to monitor your results. Check things like traffic, social shares, and comments to see how your piece performs.
If your article is getting a lot of traction, consider creating more guest blog posts. This will help to increase your visibility and build more backlinks to your website.
Final Thoughts
Content is still the rockstar when it comes to SEO.
If you aim to have your website rank up in the search engines, you need to have high-quality content on your site. This content should be well written, keyword-rich, and helpful for your target audience.
In addition to your blog, guest blogging can be a great way to increase your website's visibility and gain more backlinks. When you're guest blogging, be sure to keep the following tips in mind:
– Find high-quality guest blogging opportunities.
– Brainstorm ideas that would be relevant to your target audience.
– Pitch your ideas to the editor.
– Write for the audience and keep it concise.
– Optimize your article for SEO.
– Share your article on social media.
– Monitor your results.
You can create content that will help your website rank higher in the search engines and drive more traffic to your site by following these tips.
Lastly, our team of experts can help you create this type of content and improve your website's SEO ranking. Do you need help getting started? Book a call with us today!